CONSTRUCTION eBOOK
5 Myths Keeping Your Construction Business from Growth & Profitability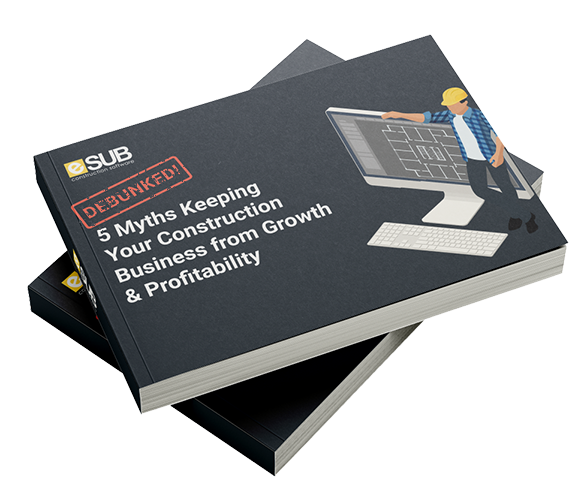 Construction executives often fall prey to some common misconceptions when avoiding the need for software to manage projects and documents. Whether they think Excel is sufficient, or rely solely on the GC's software, it's time for a reality check. In this eBook we uncover:
The top objections subcontractors have about construction project software.
Real reasons why avoiding software hinders business growth.
The true costs and benefits of adopting construction management software.
We've heard countless objections over the years. Now, we're exposing them. Discover why these myths don't hold up against the impact construction management software can have on your business.