Try eSUB Cloud FREE for 14 days
eSUB Cloud is the simplest solution for your project management and field communication needs. In fact, we're so convinced you'll be impressed by how easy it is to use, we're offering it to you risk-free.
Avoid surprises and keep small issues from becoming big problems with eSUB.
Built to connect field and office workers
Share real-time updates from anywhere, on any device

Document field activities and manage delays and risk

Simplify the timecard management process

Capture, upload, and store all your project files on one centralized platform
Get started today. No credit card required.
An All-in-One Solution for Trade Contractors

Save time and money with everything you need to run your contracting business.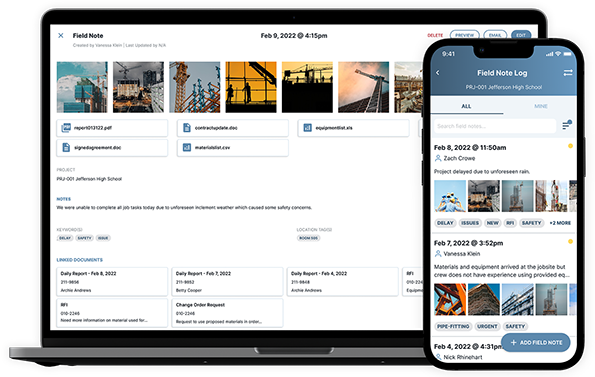 Field Reporting
eSUB's user-friendly mobile tools give project foremen and supers the ability to easily submit time and materials, complete daily reports, and schedule resources.

Project Management
Gain greater visibility into overall project profitability and labor productivity, while preventing project delays, cost overruns and re-work.

Document Control
Quickly respond to problems during or after jobs with secure cloud storage for all project documents and data in a single platform.