Consolidate all your field and office data into one platform with eSUB Cloud.
During the demo you'll learn how eSUB's platform will help your team:
Track job site activities to stop leaving money in the field

Reduce delays and miscommunication with clear visibility across the team

Increase profits and productivity with real-time, data-driven decisions
An All-in-One Solution for Trade Contractors

Save time and money with everything you need to run your contracting business.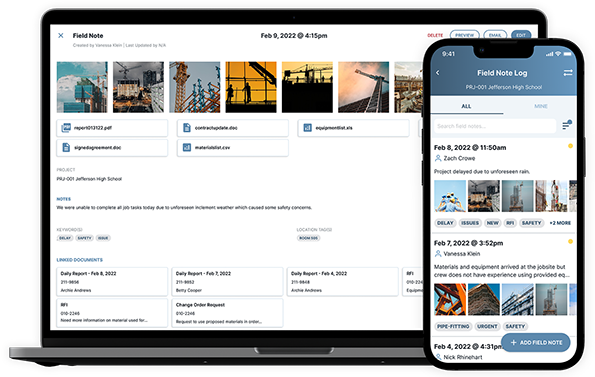 Field Reporting
eSUB's user-friendly mobile tools give project foremen and supers the ability to easily submit time and materials, complete daily reports, and schedule resources.

Project Management
Gain greater visibility into overall project profitability and labor productivity, while preventing project delays, cost overruns and re-work.

Document Control
Quickly respond to problems during or after jobs with secure cloud storage for all project documents and data in a single platform.